Explore the 2022 Volkswagen Electric Vehicles

---
There's a lot to consider when you're aiming to find the right vehicle to take on the roads of Cerritos, Irvine, and West Covina, CA. If you're looking for something sophisticated that offers an eco-friendly performance, though, there's a selection of 2022 Volkswagen electric vehicles that you may want to consider.At Norm Reeves Superstore, we're here to help by providing some details on the EV VW lineup, plans for the future, and the benefits of taking an electric Volkswagen vehicle out on the roads of Huntington Beach, San Diego, and Vista, CA!
---
VW Electric Vehicles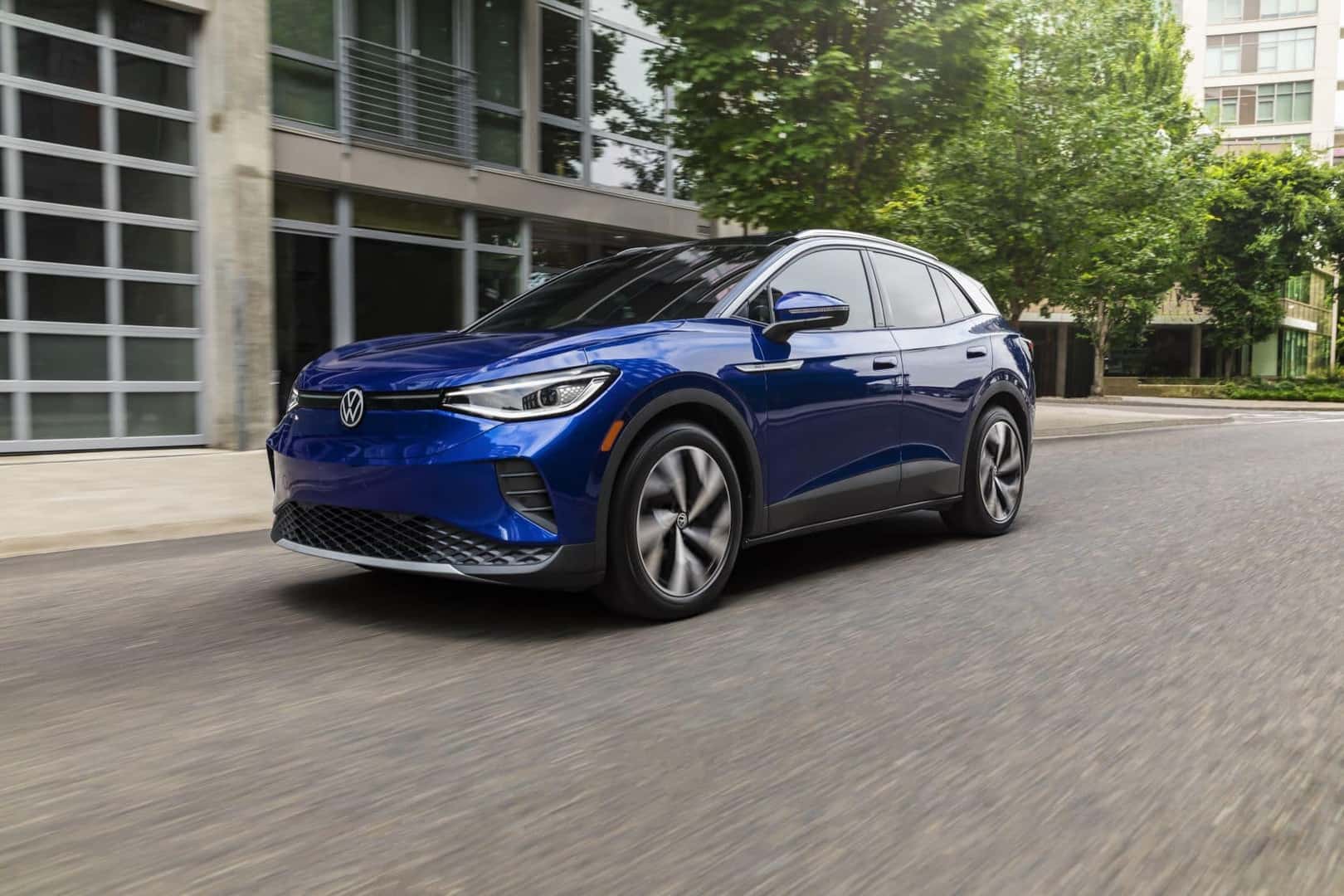 The flagship electric Volkswagen model is the VW ID.4 EV. This impressive crossover offers a comfortable cabin and delivers instant torque with its impressive electric engine and battery setup. It also offers a clean and energetic performance that's comparable to top-of-the-line electric vehicles out today.
Plus, the VW ID.4 comes equipped with some innovative tech with a sophisticated touchscreen, smart phone capabilities and connectivity, and an assortment of advanced safety features and technology that's designed to assist with preventing an accident out on the road.
---
Planning for the Electric VW Future
Volkswagen has always been a forward-thinking automotive manufacturer, so their plans for the future are electric. Electrification is the main goal, with efforts to increase their electric-battery vehicle lineup, aiming to be fully electric by 2040 while decreasing their internal combustion models over the years.
Their key focus is to continue the production and evolution of their electric car lineup while enhancing vehicle technology and software to create a fully innovative driving experience.
Electric vehicles will be more common in the coming years, with an aim to make 100% of vehicles on the road clean and emission-free. Volkswagen aims to be at the forefront of the EV revolution.
---
The Benefits of Going Electric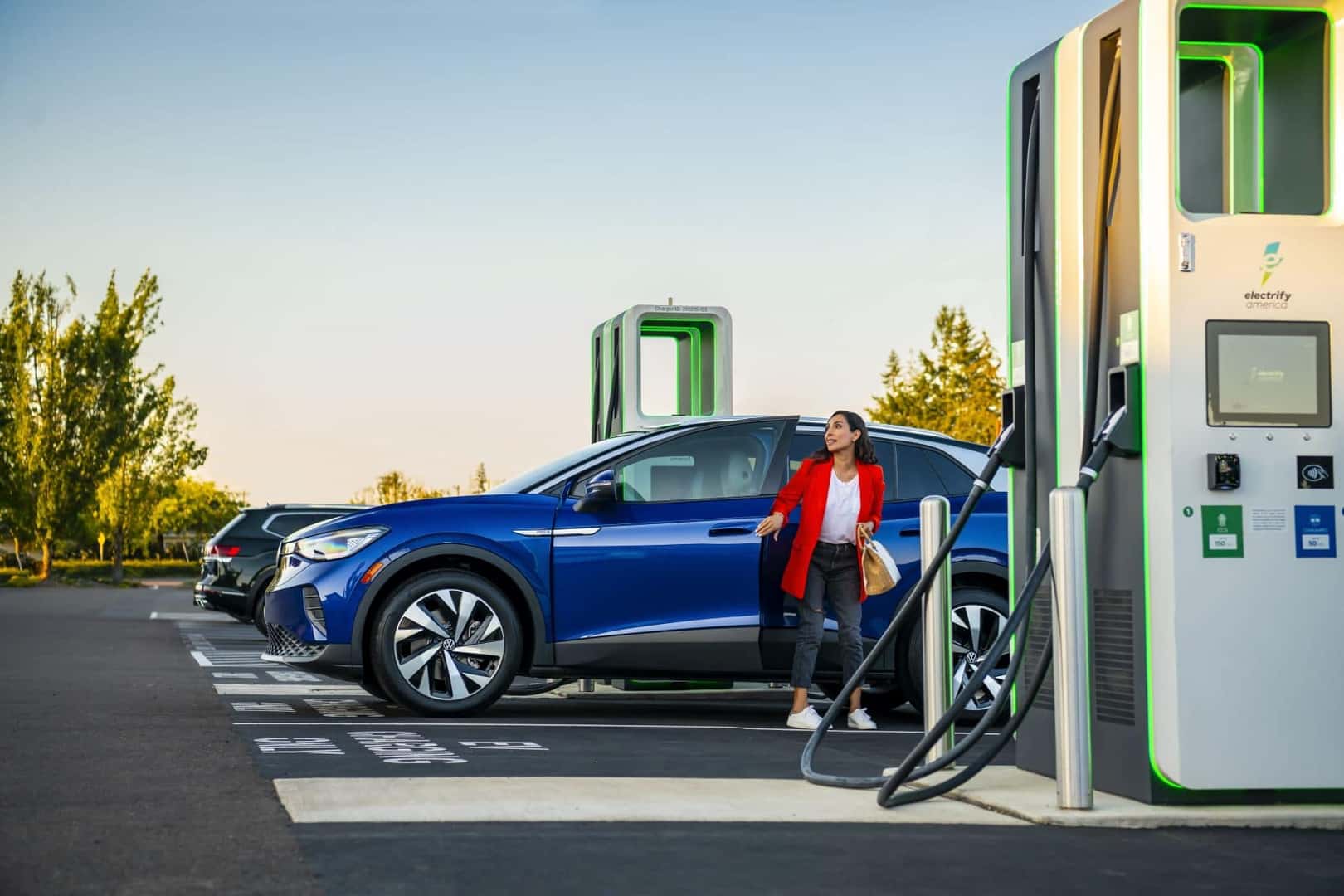 One of the key benefits of going electric is spending less time and money at the pumps while operating a clean and emission-free vehicle. Charging is easy at public DC fast chargers or at home with an installed charging kit, which uses up as much energy as a standard kitchen appliance.
There are also benefits to going electric in the state of California. Not only is there easy access to the HOV sticker to allow you to use the carpool lane (even if you're alone), but there's also a few incentives with tax credits and easy financing for the installation of a home charging port.
Have questions about electric vehicles? Read our EV guide now!
---
Begin Your Electric VW Experience
It's an exciting feeling when you're getting ready to find a new car, but it's even more exciting when it's an electric one. You'll want to begin by browsing our selection and narrowing your search by setting the fuel type filter. You'll then have several options to consider.
To see if your favored ride is the right choice for your trips around Cerritos, Irvine, and West Covina, California, you'll want to take it out for a test drive. Schedule yours with us at Norm Reeves Superstore to find the next car to electrify and elevate your adventures around Huntington Beach, San Diego, and Vista, California!
---