Are you looking forward to kicking up dirt throughout Cerritos, Irvine, and West Covina, California? Then you want something sturdy as an SUV to take you those extra miles to untread corners.But you also want to do your part and preserve the natural beauty that you find around Huntington Beach, San Diego, and Vista, California.
How about having the best of both worlds? Electric SUVs are roaring in to shake up the way we drive, and here at Norm Reeves Superstore, we want to explore the future with you. So, buckle up for this 2023 Subaru Solterra EV SUV preview, and watch innovation unfold.
---
Get Charged Up and Ready to Go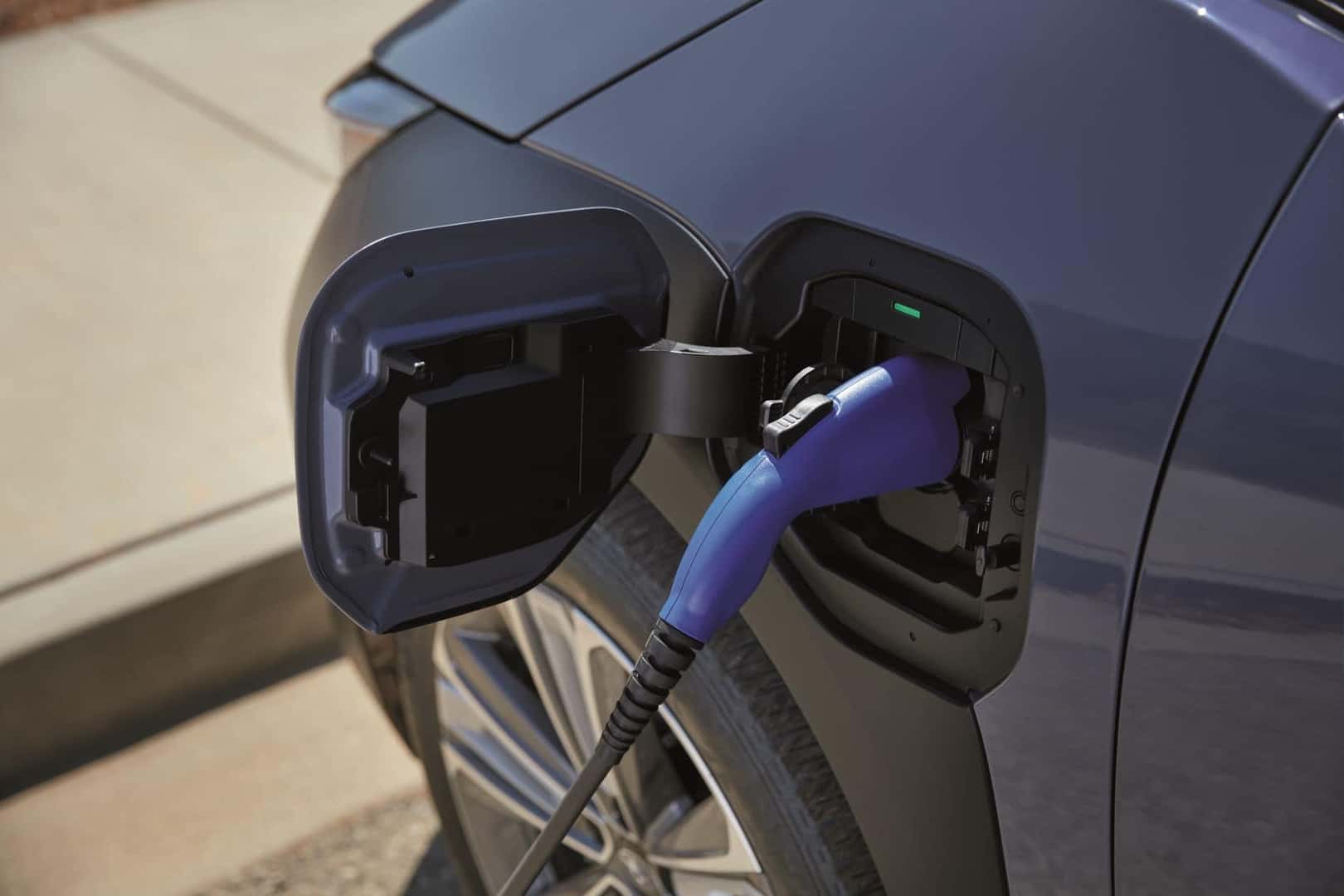 Heading out with an electric car is an easy-peasy process when you have a reliable charging system, as is predicted to come with the 2023 Subaru Solterra EV SUV. With the predicted three different levels of charging, you should be ready for all your commutes.
Level 1 Charging
The first, standard level of your charging, Level 1, is predicted to come with a 120V charger. With this, once you plug in your car to the wall outlet at night, it should be charged and ready to go by morning. This is a great option for home charging needs.
Level 2 Charging
What about when you need a faster charge? This Subaru should also be compatible with Level 2 charging, the type you will be able to find at most public charging stations.
Level 3 Charging
And when you're ready for ultimate charging power? DC fast-charging will have you set lickety-split, giving you 80% of total power in less than one hour.
Find your local DC fast-charging stations for the fastest charges that your Solterra EV SUV will be capable of.
---
Promised Variety of Trim Levels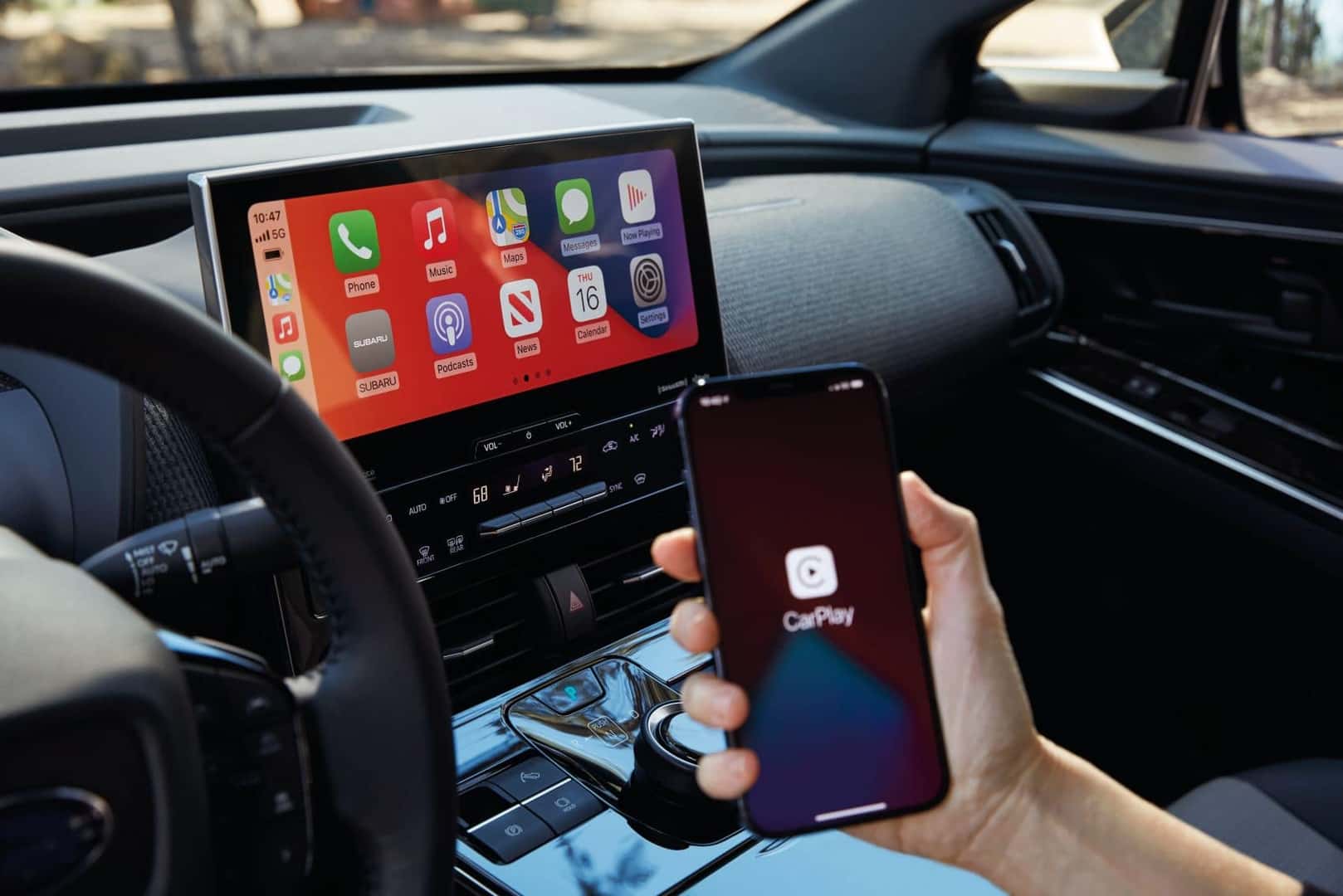 There will also be three different, unique trim levels offered for the Solterra EV SUV. What will each individual design be capable of?
Solterra Premium
Coming in strong with the Solterra Premium trim level, expect great performance perks.
Subaru Symmetrical All-Wheel Drive is anticipated to charge in and knock your socks off with a highly controlled and precise drivetrain. And with a ground clearance expected to reach 8.3 inches, rough terrain will be yours to conquer.
Solterra Limited
When going for an electric ride, it's expected you can enjoy some superior interior comfort when you upgrade to the Solterra Limited trim level.
Your commutes can be made entertaining and fun with the 12.3-inch infotainment system. Link up to the promised Wireless Apple CarPlay® and/or Wireless Android Auto™ via your compatible smartphone, and have fun accessing your apps on the big screen.
Solterra Touring
With the electric power of the Solterra Touring trim level, it's expected you'll have fun taking the scenic route, especially when you can enjoy sun coming through the equipped glass roof with a retractable sunshade.
And while you let the sunlight in, you can still stay cool in the summer when equipped with the advantageous ventilated front seats.
See what these trim levels have to offer when the Solterra EV SUV comes to town!
---
Look Forward to More 2023 Subaru Solterra EV SUV Preview Information
Just imagine the fun you'll have throughout Huntington Beach, San Diego, and Vista, CA, when this electric SUV releases. And this Subaru Solterra EV SUV preview only scratched the surface of what's to come.
So, keep an eye out for charging stations around Cerritos, Irvine, and West Covina, CA, and contact us for the latest news right here at Norm Reeves Superstore!
---
*Model not yet released. All specs herein have been cited form https://www.subaru.com/solterra-ev and are subject to change by the manufacturer.