5 Signs You Need an Oil Change

Drivers all throughout the Cerritos, Irvine, and West Covina, CA area know that the oil change is one of the most important services that their vehicle needs. It's important to know the signs that indicate you need an oil change for when you're out on the roads of Huntington Beach, San Diego, and Vista, CA.
At Norm Reeves Superstore, we're here to help you get a better sense of how you can tell your vehicle needs oil change service. We're going to let you know what oil does for your vehicle, how to tell you need it changed, and the benefits of keeping up with the service!
What Does Oil Do for My Car?
Oil is extremely important for the health and performance of your vehicle. Oil lubricates the moving metal parts in your engine to they can move efficiently without creating too much heat. It also keeps them cool and clean. The oil will soak up any of the excess grease or free-flowing debris to ensure that the parts remain clean.
While oil does perform many functions, it doesn't last forever. Due to its many duties, as well as the prolonged exposure to engine heat, it starts to break down and become less effective. At this state, it needs to be changed.
5 Signs to Change Your Oil
Like most of your vehicle's parts and components, there's a few cues that indicate it's time to schedule service. The oil change is the most common form of automotive service, so you'll need to have it regularly repeated every 5,000-7,000 miles. Of course, other than the odometer, and your "check engine/change oil" light, there's a few other signs to look out for:
Loud Engine Noise/Knocking
Sluggish Performance
Decreased Fuel Efficiency
Dirty Oil
Heavy Exhaust Smoke
If you notice these signs, you'll want to schedule an oil change as soon as possible so they'll dissipate, and your vehicle will continue its strong and efficient performance.
The Benefits of Keeping Up with Your Oil Change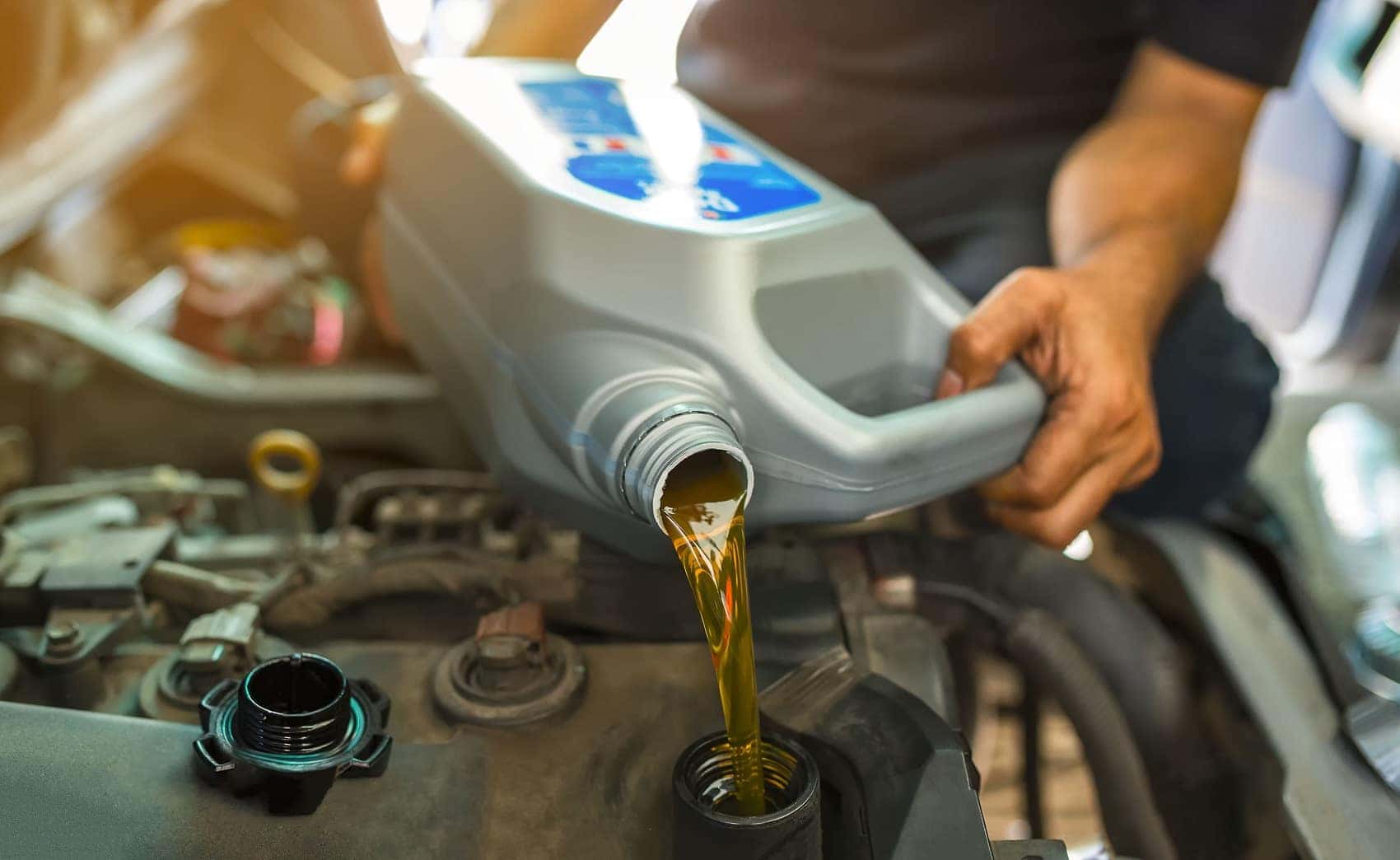 Getting your oil changed regularly and in a timely manner yields the best results for your vehicle. It will ensure that your vehicle is getting this important service so the parts can remain cool and well-lubricated, resulting in a smoother and more efficient performance.
Following through on this service will not only keep your vehicle in great shape over the years, but it could also even help lengthen the longevity of your vehicle—giving you more years and miles on the road with it!
Schedule Your Oil Change Today
Now that you know the 5 signs you need an oil change, you'll be ready to look out for them as they appear. Of course, you can also keep an eye of your odometer to see when you last had your oil change and if you're due for another one.
When the time comes to have your oil changed to keep your vehicle performing smoothly across the roads of Cerritos, Irvine, and West Covina, CA, you can schedule your service with us at Norm Reeves Superstore! We're committed to helping drivers all throughout the Huntington Beach, San Diego, and Vista, California area keep their vehicle in great shape!