EV Charging Stations West Covina CA

There's nothing like cruising around West Covina in the quiet and comfort of an EV (electric vehicle). Windows down, enjoying the sunshine as you make your way to do some shopping at the Plaza West Covina or take the kids to practice at the soccer complex.
You take a look to see just how much range you have left, and while you have enough mileage left to make it there, it may soon be time to start planning where you'll charge up. Here to help you know where to go, our Norm Reeves Superstore team offers this guide to electric vehicle charging stations near West Covina, California.
---
Where Are There Charging Stations near West Covina CA?
Luckily, whenever you need to charge your electric vehicle—whether that be just a quick jolt to make your way home before charging fully there or looking to maximize range before you head out on a longer trip—you can find various stations throughout West Covina. Some of these convenient locations include:
– Plaza West Covina: Plug in your car and charge up while you head out shopping or dining.
– West Covina Civic Center: Park your car at this station and make the quick walk over to the gym to get in a workout or to the library to pick out the next novel you want to read while your car charges.
– West Covina Sportsplex: While attending a community event or during your child's softball or baseball game, you can charge your EV here.
As you can see, there are plenty of spots around the West Covina area to charge your electric vehicle. Plus, you can also search and pull up directions to a nearby station using the smartphone integration your EV offers!
---
How Long Does It Take to Charge My Electric Vehicle?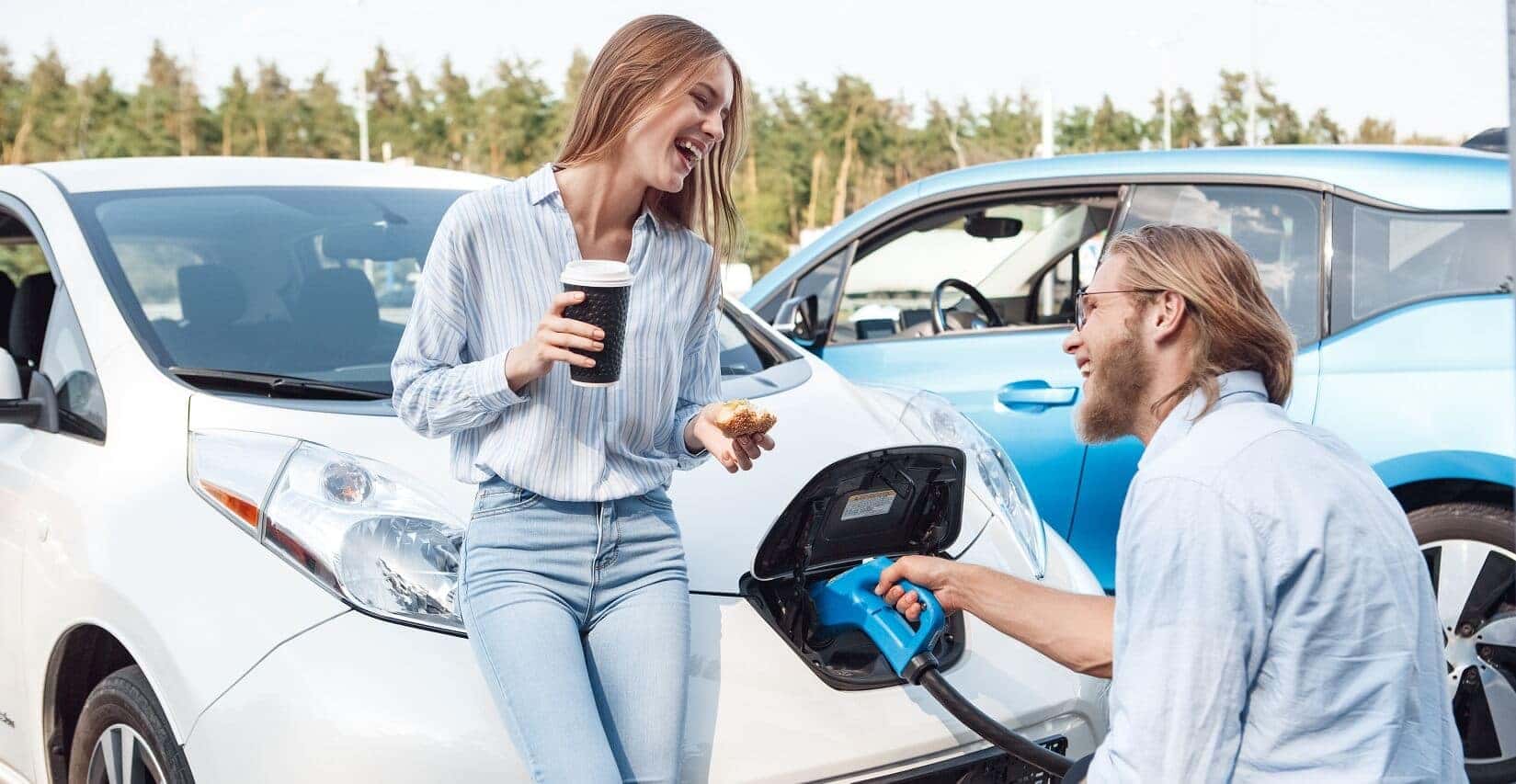 The time it takes to charge your electric car will depend on various factors. That includes the battery size in your car, your vehicle's maximum charging rate, and the power of the charging station.
Most at-home charging is done with a Level 1 or Level 2 charger. While this tends to take some time to fully charge an EV, it can be done when you're in no rush to go anywhere. While on the go, many electric cars now offer the ability to charge up at Level 3 chargers, or a DC fast charging station.
Plugging in your car to a DC fast charger could yield up to 80% of your car's total range within just 30 minutes! To make sure you also have the most range possible, charging overnight at home whenever your car's battery range is low is always a good practice!
---
Time to Make the Switch to an Electric Vehicle?
As you can see, you won't have to go far or take much time to charge your electric vehicle when traveling around West Covina, CA. This charging convenience is just another reason why many local drivers are making the switch to an EV. If you're looking to get a new electric vehicle, contact us at Norm Reeves Superstore to have our team help you find the perfect ride!
---