Electric Vehicle Dealer near Huntington Beach CA

---
When you're embarking on your first electric vehicle (EV) purchase, the electric vehicle dealer near Huntington Beach, CA, can be your guide. Going to a dealership that isn't seasoned in EV culture may not bring you the most satisfaction. At Norm Reeves Superstore, you'll talk to experienced EV sales specialists who can offer their expert advice.
---
Search Our Electric Vehicle Supply
While it may sound like a new frontier, we're supplying drivers with the best transportation we know how to provide. When you walk through our doors, a sales specialist takes you through the models you may like. If you're searching for specific features, let them know so they can tailor their tour to your needs.
Visiting our store is not the only way to shop. If you're in the market for an EV, start searching on our website. Our online gallery shows off all the cars we're currently offering, whether the Ford Mustang Mach-E appeals to you or the Hyundai IONIQ 5 suits you better. These detailed listings can get you acquainted with the cars you like and narrow down your choices to a few.
Pick a Payment Plan
You've selected a car, now pick a payment plan. Along with a savvy sales staff, our finance experts work to find the ideal financial arrangement for you. They'll also thoroughly explain the terms and conditions you're signing off on. By filling out the finance application, you're providing information our experts need to create a great loan or lease package.
During the discussion about your loan eligibility, a finance expert can tell you about our exclusive programs. With our Price Protection Guarantee, for example, if you find the car you bought at a lower price elsewhere within five days, we will pay you the difference or buy your vehicle back.
Service Pays Off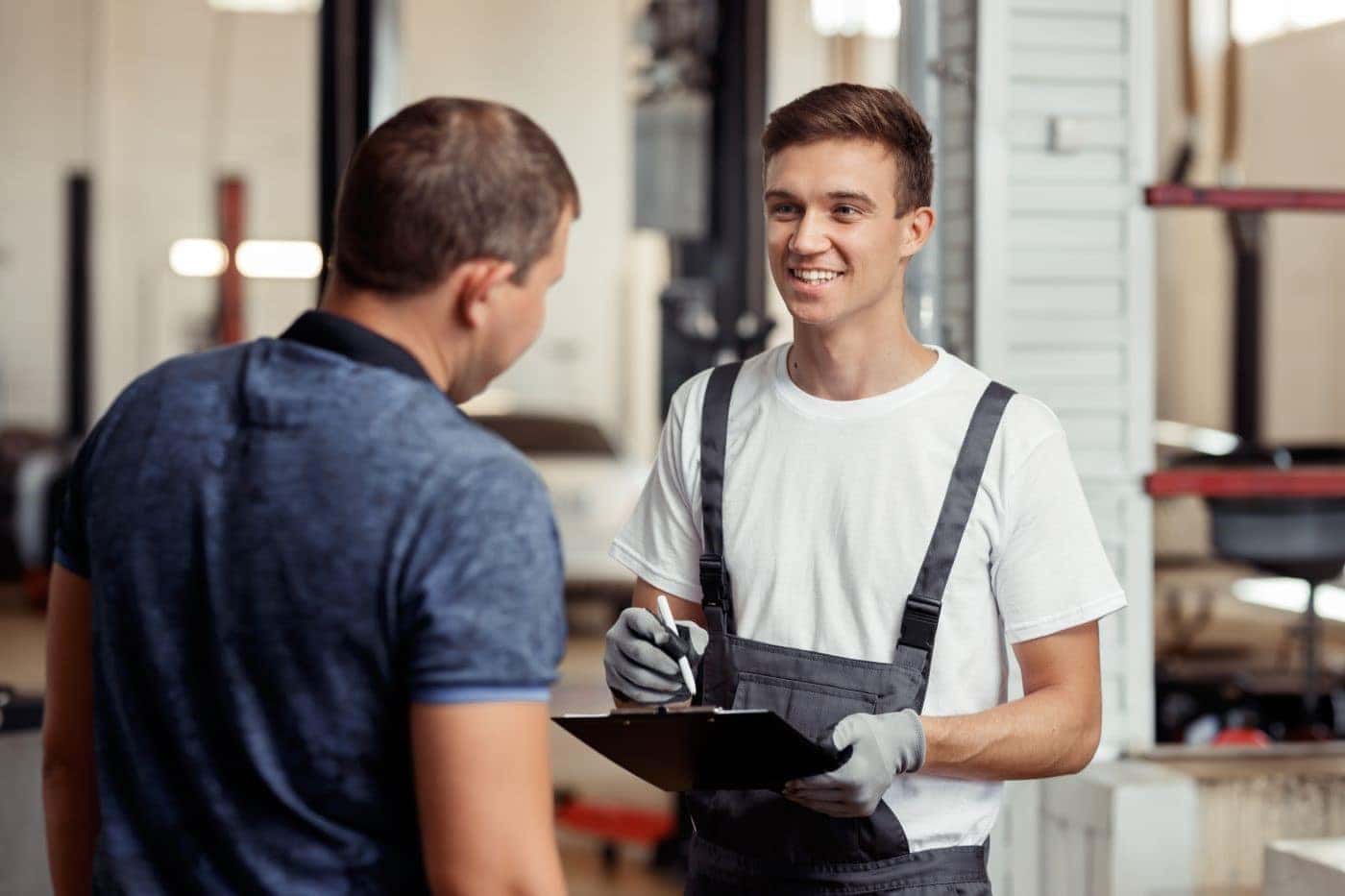 Service pays off in the long run, so it's best to schedule it at the proper intervals. Do so by following the designated maintenance schedule and talking to our skilled service technicians. With cutting-edge tools and their extensive knowledge, you'll be pleased with the results of even a simple tire rotation.
The upkeep of your car doesn't only involve the right tools, but it also includes using the right parts. We've conveniently placed the parts center on the premises, so our techs can locate the components needed for a successful repair.
For owners who wish to customize their cars, our parts center also contains accessories for the cars in our inventory. Let us help you find accessories that sharpen your style or add convenience to your vehicle.
Serving Huntington Beach CA
Surf City USA, aka Huntington Beach, CA, received this famous nickname because of its swath of exciting surfing locations. Your new EV could take you all over town to visit each thrilling spot.
But you don't have to surf to enjoy life in this seaside village. Bring your camera while you pursue other outdoor activities, like bird watching at the Bolsa Chica Ecological Reserve. Or grab a bite to eat at a delicious restaurant, like The Backhouse with its panoramic views and killer sushi.
---
Visit the Electric Vehicle Dealer near Huntington Beach CA
Whether it's your first EV purchase or you're an EV aficionado, Norm Reeves Superstore near Huntington Beach, California, can be your first and last stop. We have the inventory and expertise to get you into an efficient and exhilarating vehicle. Contact us today to schedule your test drive.
---