Electric Vehicle Dealer near West Covina, CA

We always look to provide a range of options for our drivers when they are shopping for a new car. With many making the switch to electric, we want to provide vehicles that come ready to take you where you want to go around the city without needing gas.
When you are looking to upgrade your driving experience with one of these low-emission vehicles, it is time to have our team here at Norm Reeves Superstore help you find the right ride for you. As an electric vehicle dealer near West Covina, CA, we can get you set up with a new electric car that offers everything you want.
---
A Look at Our Electrified Inventory
Within our inventory of vehicles, we offer a variety of different electric models. That includes electric SUVs like the Volkswagen ID.4 EV, as well as the Hyundai IONIQ 5. You can even get the Ford Mustang Mach-E, which provides that same sporty driving experience as the classic Mustang while also running purely off electric power.
Start by exploring our inventory online to see which electric models and trim levels we currently have for sale. Then when you have one picked out, schedule a time to come take a test drive. With more on the way in terms of electric vehicles, we can also chat with you to let you know what new electric vehicles are set to be released in the near future!
---
Why Get an Electric Vehicle?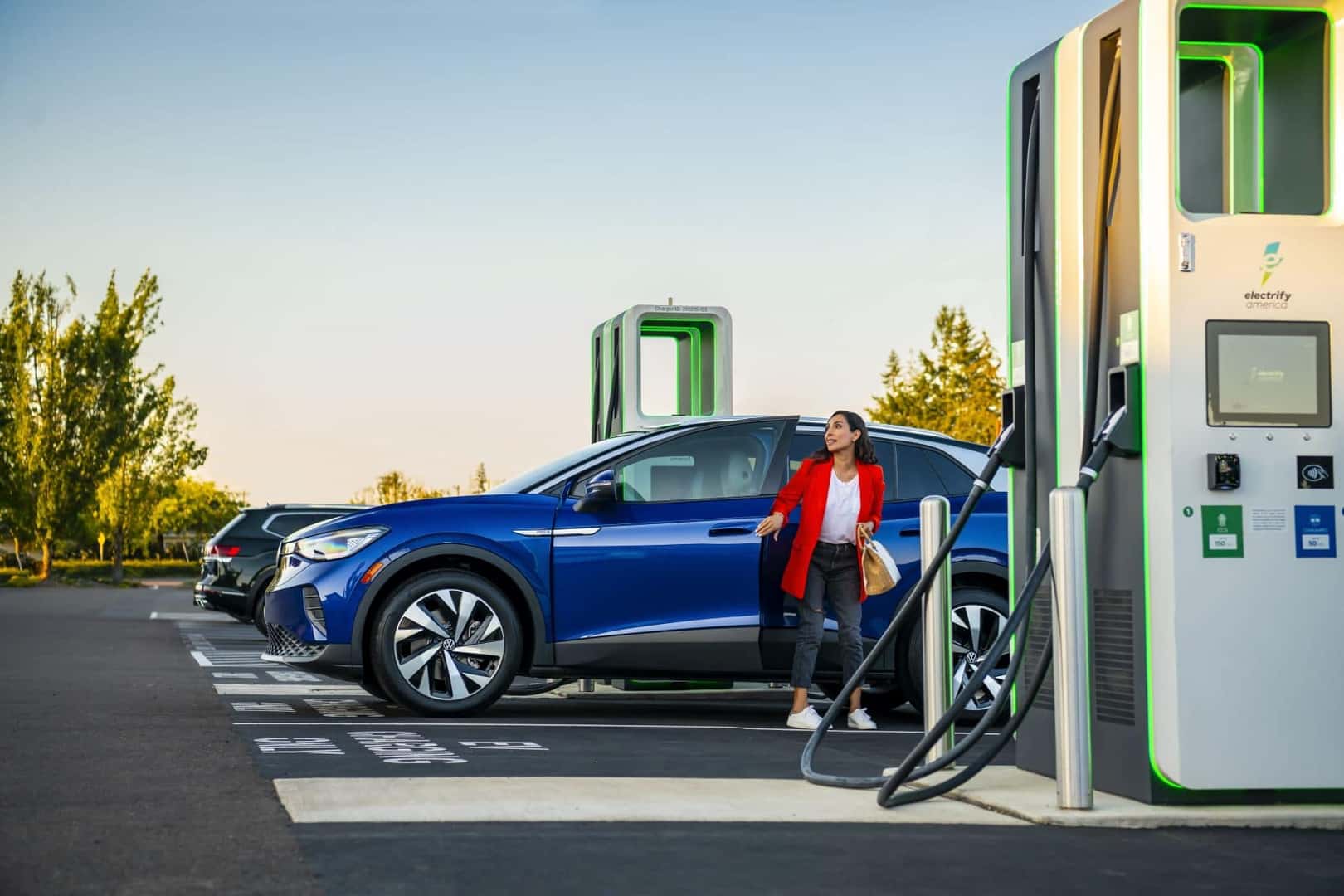 There are many reasons more and more drivers are making the switch to an electric vehicle. One aspect is the financial impact. Driving electric can help drivers save in various ways. Typically, charging your vehicle costs less than pumping gas into a tank.
You also could be eligible for a tax break depending on the electric vehicle you get. With no gas-powered engine either, maintenance costs are minimal since fewer parts and fluids will need to be replaced.
Beyond that, electric vehicles also offer an alternative for those who need a car to commute in each day but are environmentally conscious and want to limit emissions.
---
About West Covina CA
With many electric vehicles providing hundreds of miles of driving on a single charge, you'll have enough power to get around to all your favorite places throughout the week in your new ride. You can get some shopping done over at the Plaza West Covina. If you want to head outdoors, you can take a scenic stroll along the trails at Galster Wilderness Park. Even take a ride to the bowling alley for some friendly competition with the family.
---
Come Find the Electric Vehicle You Want
Before all of that, though, you first will want to pick out the electric vehicle you would like to cruise around West Covina, California, in. To help, our team can share with you more details on the various electric models we have for sale, so stop by Norm Reeves Superstore today and discover what these eco-friendly cars offer!
---