EV Charger Installation near Orange County, CA

---
Whether you've recently purchased an electric vehicle, or you're thinking about possibly purchasing one in the future, you've likely begun thinking about EV charger installation. After all, you will need to have the ability to recharge your ride in between drives.
Read on to learn more about EV charger installation near Orange County, CA, in this guide from our team here at Norm Reeves Superstore.
---
​
Types of EV Chargers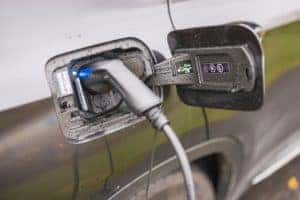 Before we dive into installation, it is first important to cover the types of electrical vehicle chargers there are. The first, a level one charger, actually comes standard with most electric vehicles and requires no special installation. Rather, you just plug the charger into a normal wall outlet, and you're are able to juice up your ride from there.
If you are looking for a speedier charging experience, though, you may want to look into level two chargers. Level two chargers use 240 volts, as opposed to the normal 120 volts offered by a normal wall outlet. While they will charge faster, they do require some special installation and added steps, similar to the process involved when you install a new dryer.
How to Install a Level Two EV Charger
If you're interested in installing a level two charger, the good news is that it's pretty simple. In just a few quick steps, you will be able to easily install the charging system.
Of course, first off, you will want to shut off power to your breaker. This will ensure your safety as you look to make alterations to your electrical system. From there, your efforts will be focused on doubling the voltage from 120 to 240. To begin work here, you'll likely need to hire an electrician. As they work, they'll focus on running electricity to the garage, or area where you'd like your charging station, if it is not available in that location already.
With electric run, they'll install a "double-pole" circuit breaker, which will combine two 120-volt buses to create 240-volts of power.
How Much Will EV Charger Installation Cost?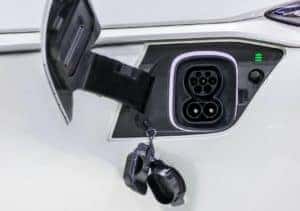 As you look to have an electric vehicle charger installed, of course, you will be curious about the cost. Usually, you can expect to spend between a couple hundred dollars and a grand, again, depending on the type of charger and the way in which your house's electrical system is laid out.
How Much Faster is a Level Two Charger?
As you evaluate your charging options, weighing the costs and benefits of running a level two charger, you will want to consider the speed at which it will allow you to recharge. Typically, a level two charger will charge your car fully in a quarter of the time it would take your standard level one charger.
---
Learn More About EV Charger Installation near Orange County, CA
Ready to get behind the wheel of an electric ride? Here at Norm Reeves Superstore, we've got a number of great options. Contact our team today to ask any questions you may have about our inventory, electric vehicle charger installation near Orange County, California, or any other EV queries!
---