EV Charger Installation near Vista, CA

---
Considering an electric vehicle as your next mode of transportation? Whether you're in the weeds on a deal, or you're just beginning to browse, you will want to think about
electric vehicle
charger installation near Vista, CA. Fortunately, our team here at
Norm Reeves Superstore
has you covered with everything you need to know.
Read on to learn more, and make sure to reach out to our team with any questions you may have along the way.
---
​
Types of EV Chargers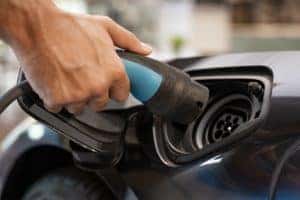 As you explore your electric vehicle options, you will find that there are different types of chargers. Most electric vehicles will come standard with a level one charger. This charger can usually be plugged into a normal wall outlet, allowing you to seamlessly recharge your vehicle in between uses.
If you are looking for a quicker charging experience, though, you may want to explore a level two charger. This will usually charge your vehicle fully in a quarter of the time, allowing you to get back behind the wheel much faster. With a level two charger, though, you will need to have it specially installed.
How to Install a Level Two EV Charger
If you decide to move forward with level two charger installation, you will likely need to contract an electrician. The process is not overly complicated, but it's safest to have a professional deal with your home's electrical system.
If you don't have electricity run to your garage, the electrician will start here. From there, the electrician will work to increase the voltage available at the outlet from 120 volts to 240 volts, as this is the type of power the charger will need to properly work.
At the conclusion of your installation, you will have a wall-mounted charging unit, perfect for juicing up the vehicle whenever you need to.
How Much Does Installation Cost?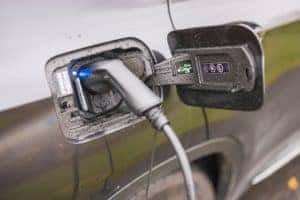 So, how much will this installation cost you? Usually, you can expect to spend between a few hundred dollars and a grand. Your exact price will depend on your house's electrical system and the time it takes to make the necessary alterations, but you can expect it to be somewhere in this ballpark.
For a more accurate estimate, check in with an electrician near Vista, CA.
A Note About Your Level One Charger
While you may explore installing a level two charger, your level one charger will still prove quite handy. One major benefit of the level one charging option that'll come standard with your vehicle is that it's portable. So, you can always throw it in the trunk, and as long as you find an outlet somewhere, you will be able to charge–especially great in a pinch!
---
Learn More About EV Charger Installation near Vista, CA
Interested in learning more about electric vehicle charger installation near Vista, California? Our team here at Norm Reeves Superstore will be happy to answer any questions you may have. Just reach out when you have a query.
We're proud to serve local drivers and hope to assist you along your EV buying journey!
---