Ford Dealer near Buena Park CA

Whether you're looking for the right vehicle to take on the streets of Buena Park, CA, or a powerful truck to tackle the job sites around town, finding a Ford dealer near Buena Park, CA, can certainly make your travels and workload easier.
If you're in the market for a Ford, you don't have to travel too far because you can find plenty of options to consider at Norm Reeves Superstore. Keep reading to learn more about how we can help you along on your experience of finding your next car!
Browsing the Ford Selection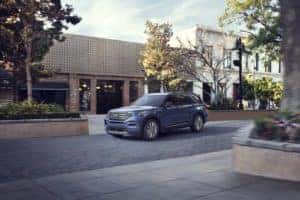 When you're ready to begin your experience at our Ford dealership near Buena Park, CA, you'll want to take in the vast selection of models. Whether you're interested in a sedan like the Ford Fusion, a midsize SUV like the Ford Edge or Escape, a spacious SUV like the Ford Explorer, or even a powerful pickup like the Ford F-150, we have all those models and more on site!
You can even begin your experience of finding your next car without leaving the house! Our entire inventory is available online, so you can casually browse for your next car. You can also use our filters to help you narrow down the list and find your next car in minutes!
Experience Your Ford In Person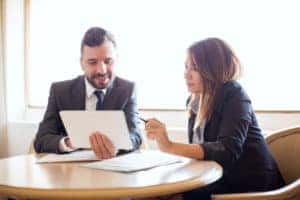 When you head to out to our Ford dealer from Buena Park CA, you'll have the chance to check your top models out in person. Our team is here to guide you through your options and provide you with some insight into the features, capabilities, trim levels, and available packages so you can get a full sense of what's available to you.
Of course, the best way to decide on your next car is to simply get behind the wheel and take it out on the road. The test drive gives you hands-on experience with the vehicle, so you can see what it offers and what it can do. On top of getting a feel for the performance and handling, you'll get to see the interior features at work. By the time you put it in PARK, you'll know if it's right for you.
Ford Service & Maintenance

As a Ford owner, you'll want to keep your vehicle in the best possible shape so it can continue its strong and reliable performance. When it's time to take care of your Ford, you can look to us for assistance. Our team of Ford technicians is here to ensure that your vehicle gets the service, maintenance, and repairs that it needs. Whether it's an oil change or a transmission repair, we're here to help you get your vehicle out on the road!
Get Started at Your Local Ford Dealer near Buena Park CA
When you're ready to take the next step and begin your experience, you can look to us at Norm Reeves Superstore for your Ford needs. Browse the selection and schedule your test drive with us to find the right sedan, SUV, or truck to take on the roads of Buena Park, CA!