Honda Dealer near Downey CA

Downey CA is a city in Orange County that has a lot to offer to its 111,000 residents. Not only does it offer scenic parks and neighborhoods, but it has a history with American aerospace technology, being the location of one of the factories that helped build planes for World War II.
If you're currently looking for the right means of transportation to explore all that the city has to offer, you may want to keep an eye out for a Honda dealer near Downey, CA. When you're ready to take the next step, you can look to us at Norm Reeves Superstore to get started!
Checking Out the Selection at Our Honda Dealer near Downey CA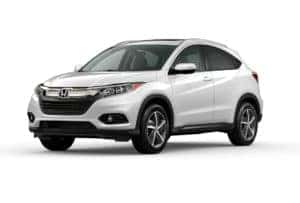 You'll have plenty of options to consider when you're at our dealership checking out the selection. Whether you're looking for a stylish sedan like the Honda Accord, an adventurous crossover like the Honda HR-V, or even a spacious SUV like the Honda Pilot for your family adventures, there's a model for everyone.
You can even get started while comfortably at home. Our entire Honda inventory can be viewed right from home when you browse online. We also have filters in place that you can use to narrow down the selection based on factors that are most important to you.
Get Hands-On Experience with Your Next Car
After you've had a chance to browse, you'll want to head to our Honda dealership from Downey, CA, to get a closer look at your options. When you arrive, our helpful team will guide you around your options and provide you with the details you need. You'll learn all about the engine specs, features, technology, trim levels, and even the available packages that you can include.
Of course, while you're here, you'll want to climb in and experience the vehicle for yourself. The test drive is a way to get a feel for the car so you can see how it performs and what its cabin offers. By the time you pull back into our dealership, you'll know if it's right for you!
Leasing and Financing Your Honda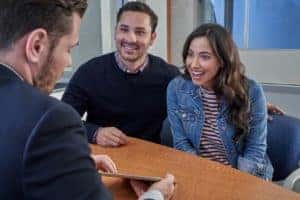 Once you've given your favorite Honda model a test drive, you'll have your mind made up. Our finance team can walk you through your leasing and buying options. They'll cover the varying terms and conditions to give you a better sense of what each option offers so you can determine whether a lease deal or a finance loan is best suited for your lifestyle.
When you sign the deal, you'll be ready to hit the road in your new Honda and explore all the Downey, CA, hotspots!
Get Started at Our Honda Dealer near Downey CA
If you're ready to start your adventure of finding your next car, you can easily begin browsing our inventory online. Once you've found the right model, you can schedule your test drive with us at Norm Reeves Superstore!
Our team is here and committed to helping drivers throughout Downey find the perfect car!