Honda Dealer near Escondido CA

Escondido, CA, is a scenic city that's northeast of San Diego and is home to more than 150,000 people. It offers a bustling downtown along Washington Avenue with plenty of local shops, eateries, and markets. There are also plenty of attractions like Grape Day Park, Dixon Lake, and several picturesque neighborhoods.
It's known as the "City of Choice," and what better way to honor the city than by choosing your next car for your adventures around town? When it's time to find a sleek, efficient, and sophisticated vehicle, look no further than a Honda dealer near Escondido, CA.
At Norm Reeves Superstore, we're happy to help!
Exploring Your Options at Our Honda Dealership near Escondido CA
There are plenty of models to consider when you're at our dealership. There are sleek sedans like the Honda Civic or Accord, energetic crossovers like the Honda CR-V, or even SUVs like the Pilot or Passport. You can browse all these models and more while you're at our Honda dealer.
Of course, you can actually begin your browsing experience from the comfort of home. Simply head to our online inventory to peruse at your own pace. Using the filters will help you navigate the selection swiftly, so you'll be able to find your next car in just a few clicks.
Experiencing Your Honda In-Person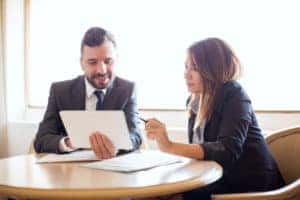 When you're ready to head to our Honda dealer near Escondido, CA, it will give you the chance to see your options up close. Our team is here to guide you through your options. They'll even highlight the various features, specs, comforts, trims, and more so you can have a full sense of what the vehicle offers.
However, the best way to decide on your next car is to simply climb inside and put it in DRIVE. When you're out on the test drive, you'll be able to experience the vehicle's performance and handling. You'll also see the features and technology systems up close. By the time you pull back in and put it in PARK, you'll know if it's the right Honda model for you!
Finance or Lease Your Honda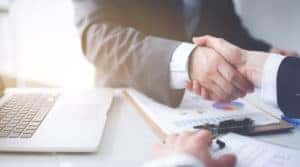 After you've completed the test drive, you'll head to our finance center to learn more about your financing and leasing options. Our team of Honda finance experts will go over the varying terms and conditions of your available auto loans. They'll even go over Honda leasing options so you can determine which option is best suited for you and your lifestyle.
Get Started at Our Honda Dealer near Escondido CA Today
Now that you're aware of our Honda dealership near Escondido, CA, you're ready to get started on finding the right car. Since it's the City of Choice, it's your choice of which Honda model you want to experience all that Escondido has to offer.
Get started today by browsing our selection of new and used Honda models. When you're ready, schedule your test drive with us at Norm Reeves Honda Superstore today!