Used Electric Cars, Trucks, and SUVs for Sale near Port Charlotte FL

---
When you're in the process of deciding on your next car to take on the roads of Port Charlotte, FL, and you want something innovative and efficient, there's a whole selection of electric vehicles out there to choose from. If you're seeking out used electric cars, trucks, or SUVs for sale near Port Charlotte, FL, you won't have to travel too far!
At Norm Reeves Superstore, we're here to help you explore your options and find the electric vehicle that's perfectly suited for you!
---
​
Exploring Your Used Electric Vehicle Options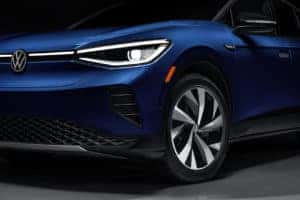 If you're ready to set out to find the right used electric car, you can easily get started! Norm Reeves Superstore has a selection of used EV vehicles spanning makes, models, and styles. Whether you're after an energetic EV sedan, an electric crossover or SUV, or even an electric pickup truck, we have plenty of models worth exploring.
You can even begin your experience of browsing without having to leave the house! You can explore the used electric vehicle inventories at our dealerships online. The filters will help you narrow down your options based on factors like make, model, style, and fuel type. You can find your next EV in just minutes.
Taking the Test Drive
After you've taken the time to browse the selection of used electric cars, trucks, and SUVs for sale near Port Charlotte, FL at our dealerships, you'll be ready for the in-person experience! Simply head to the dealership that has the models that you're interested in. Our team is here to provide you with deeper insights into your preferred models so you can get a stronger sense of what they offer and what they can do!
But to truly decide on your next used electric car, truck, or SUV, you'll need to get some experience in the driver's seat. The test drive is your opportunity to get a handle on the performance with what the vehicle can do and how it feels. You'll also get a rich view of the interior with its comfort and features.
By the time you park the EV, you'll know if it's the right choice for you!
Financing Your Used Electric Car, Truck, or SUV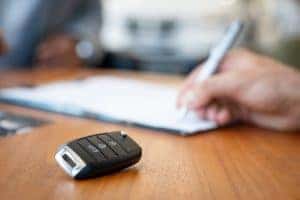 Once you're able to browse the selection of used electric cars, trucks, and SUVs for sale near Port Charlotte, FL, and you've taken the test drive and are ready to make the decision, you'll head to our finance center to work on the deal.
Our team will help you with the finance application. They'll even take the time to explain the varying terms and conditions of the loans that you qualify for. Once you decide on the deal and sign it, you'll be ready to take on the roads of Port Charlotte, FL, with your very own EV!
---
Find Used Electric Cars, Trucks, or SUVs for Sale near Port Charlotte FL Today
Now that you're more familiar with our dealerships and the used EV inventory that we have in stock, you're ready to begin your experience of finding the right car to take across the roads of Port Charlotte, Florida, and beyond!
Begin your experience by browsing the selection and schedule your test drive with us at Norm Reeves Superstore today!
---